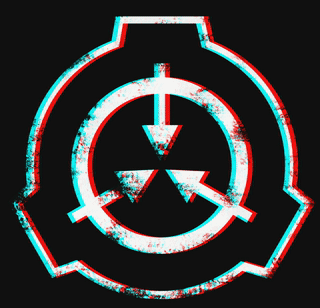 ​
[GENERAL INFORMATION]

[NAME]: Jacques Smith
[DATE OF BIRTH]: January 9th, 19██
[SEX]: Male
[RACE]: Caucasian
[NATIONALITY]: American
[PLACE OF BIRTH]: Springdale, Arkansas
[MARITAL STATUS]: Unwedded
[OCCUPATION]: CI Researcher
[PREVIOUS OCCUPATION]:
Class-D Personnel

Student at the University of Advancing Tech

Systems Software Specialist

Security Hacker

Blackmailer
[AFFILIATION]: The Foundation Chaos Insurgency, Operation Jupiter
[LANGUAGES]: English, Spanish, Polish, Japanese
[NOTEWORTHY RELATIVES]: None.
[TROPHIES]: None.
[NOTES]:
Subject was sentenced to death due to information manipulation, thievery on a worldwide scale, and trading with personal data on his victims.

Suspiciously enough, cooperates with everyone, with no issues.

Answers questions.

Search for any Group of Interest affiliations.
Usage of violence has been granted.

Samples of ink used, pointed at Sasha Unisex being the one standing behind it's creation. (in reference to their head tattoos.)

After four days of interrogation, it became clear, that the suspect does not recall this event. (in reference to their head tattoos.)
[PHYSICAL INFORMATION]

[HEIGHT]: 5'9"
[WEIGHT]: 116 lbs
[EYE COLOR]: One Brown, One Blue (Heterochromic)
[HAIR COLOR]: Brown
[BODY BUILD]: Ectomorph-Mesomorph
[SKIN TONE]: Light-Toned
[BLOOD TYPE]: AB+
[DISTINGUISHING FEATURES]:
Oddly shaped tattoo over the back of his head.

Symbols marked into subject's head form some kind of labyrinth.

Body is covered with marks ranging through different stages of abuse.

Either eye is a different color.
[PHYSICAL DISABILITIES]: Physical condition of the subject; under average. Subject is unable to take part in exercise containing usage of extreme strength, due to poor status of specimen's bones and muscles. Underweight. Heterochromia.

[MENTAL INFORMATION]

[MENTAL DISABILITIES]: ████████ ████████ Disorder, ████████ ████████ Disorder, ████████ ████████ Disorder, ████████
[ADDICTIONS]: None.
[SEXUAL ORIENTATION]: Homosexual
[LIKES]: None listed.
[DISLIKES]: None listed.

[RELATIONSHIPS]

[HATED]

[DISLIKED]

[NEUTRAL]

[LIKED]

[TRUSTED]

[FAMILY LOVED]

[LOVED]
████████████████
████████████████
Last edited by a moderator: