<This File is Classified to Research and Level 4 Personnel>
<Pending Authentication...>
<Welcome, User>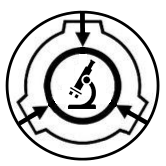 SCP Foundation Research Division - Research & Development Projects
​
Project Abyss
Status:
Active
Lead: Dr. Weber
===============================================
THE PURPOSE OF THIS PROJECT IS TO FIND OUT THE ORIGINS OF THE ITEMS PRODUCE FROM SCP-1437.

BY JOINING PROJECT ABYSS YOU MUST STILL ABIDE BY THE TESTING REQUIREMENTS.
​
ONCE THE PROJECT ENDS, YOU ARE TO POST ALL TEST RESULTS INTO ONE LOG, AND SHOW THE PROGRESS MADE.
A STRIKE SYSTEM WILL BE IN PLACE.
IF YOU ARE NOT FOUND TESTING WITHIN 3 DAYS, YOU WILL BE PLACED ON PROBATION FOR THE CONSECUTIVE THREE DAYS. IF YOU DO NOT TEST WITHIN THAT TIME, YOU WILL BE REMOVED.
Project Abyss Team Roster:
Dr. Weber | Head Researcher

Signed,
Dr. Weber
​
// Just going to mention, ICly we do not know anything about 1437 besides that it's a hole, if you go in you die, and sometimes stuff comes out of it.

IF YOU WISH TO JOIN, TALK TO ME ON TEAMSPEAK. DO NOT BE SURPRISED IF YOU ARE DENIED.
Last edited: