Previously known as "The Aqua Duck."
Member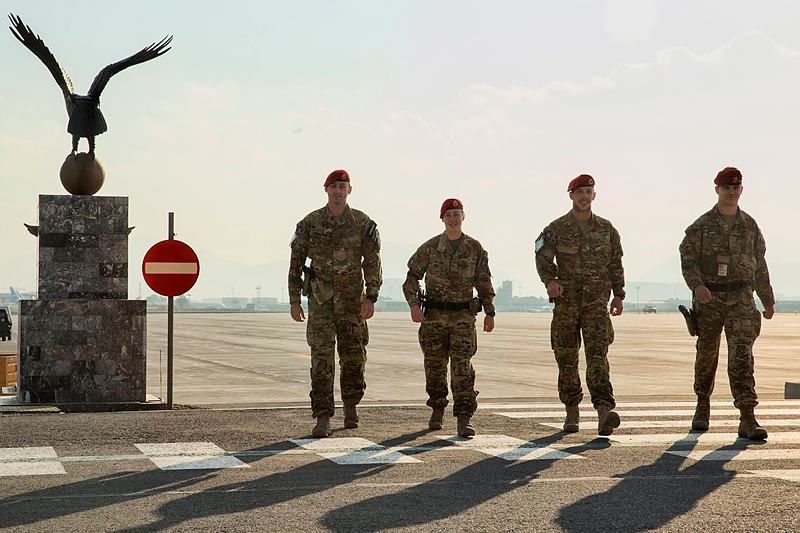 Damian Hunt (3rd from the Left.)
[GENERAL INFORMATION]


[NAME]: Damian Hunt
[DATE OF BIRTH]: 11th of November 1981
[SEX]: Male
[RACE]: Caucasian
[NATIONALITY]: Australian
[PLACE OF BIRTH]: Melbourne, Australia
[MARITAL STATUS]: Unwedded
[OCCUPATION]: Provost Marshal
[PREVIOUS OCCUPATION]: Australian Military Police, Provost MP, Marshal
[AFFILIATION]: The Foundation
[LANGUAGES]: English
[NOTEWORTHY RELATIVES]: All Deceased
[TROPHIES]: His red MP beret
[NOTES]: Arrived as a replacement for Marshal Washington.


[PHYSICAL INFORMATION]


[HEIGHT]: 6'1
[WEIGHT]: 190 Pounds
[EYE COLOR]: Blue
[HAIR COLOR]: Brown
[BODY BUILD]: Mesomorph
[SKIN TONE]: White, Slightly Tan
[BLOOD TYPE]: O+
[DISTINGUISHING FEATURES]: N/A
[PHYSICAL DISABILITIES]: N/A


[MENTAL INFORMATION]



[MENTAL DISABILITIES]: N/A
[ADDICTIONS]: N/A
[SEXUAL ORIENTATION]: Straight
[LIKES]: Discipline, Competence, Order, A good beer.
[DISLIKES]: Ignorance, Traitors, Liars.

[RELATIONSHIPS]


[HATED]
Marshal March: "I had full trust in him yet he used that trust and sprayed me, If Evans didn't kill him first I would make sure I did it myself."
[DISLIKED]
Chaos Insurgency: "They are persistent I'll give them that"
Provost: "Been here for a long time watching people come in, and die."
[NEUTRAL]
Gensec: "There are some Gensec I like and some that are straight-up annoying."
Head Marshal Thompson: "He's in charge of this rodeo, that's all he is."
Marshal Radcliffe: " I hear he's good at his job, never met him."
[LIKED]
Director
Grey: "Knew him when he was a Marshal and he's gone and shot up through the ranks I have great respect for him though sometimes he can do weird things when there aren't many people in the room."
Security Chief
O'Connor: "Didn't know him too much before he became Security chief, but as chief, he sure does his job well."
Walker: "Never laughed so hard in my life after I heard what he did"
[TRUSTED]
Head Marshal
Manager Lannister: "I put my full trust in him, He led the branch well we had our goods and bads, I'm happy to see he's moving forward."
Security Chief
Evan: "Very sad to see him retire, he was a great chief and it's a shame to see him go. "
Captain
McCain: "Finest Captain I've seen, He's been at it for a long time, sad to hear he's retiring."
[FAMILY LOVED]


[LOVED]
// Ask to be added​
Last edited: