< Level

4

Clearance Required To Proceed >

< Validating. . . >

< Validation Complete >

Secure. Contain. Protect.
[GENERAL INFORMATION]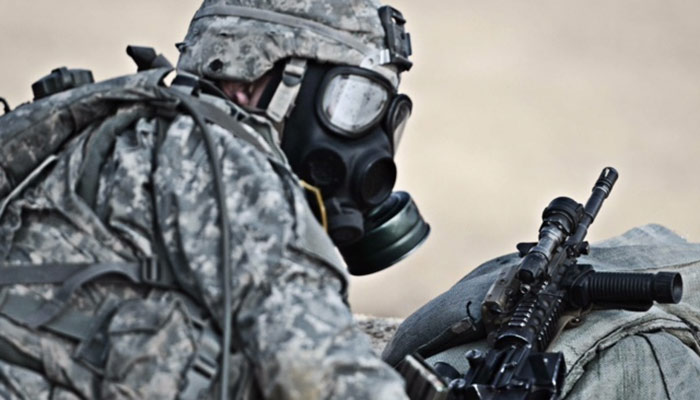 1st LT. R. Speirs during Operation Enduring Freedom (2008)
[NAME]:
Rick Speirs
[DATE OF BIRTH]: April 20th, 1989
[SEX]: Male
[NATIONALITY]: American
[PLACE OF BIRTH]: Saint Marie, Montana, USA
[MARITAL STATUS]: Unwedded
[OCCUPATION]: SID Captain
[PREVIOUS OCCUPATION]: 1st Lieutenant,

506th Infantry Regiment, U.S. Army/SID Lieutenant


[AFFILIATION]: SCP Foundation
[LANGUAGES]: English
[RELATIVES]: Maria Speirs (Mother)
[TROPHIES]: A single dog tag with the only legible word being "Benji"

[NOTES]:


-

Speirs was approached by the Foundation after his second tour of duty in Afghanistan.


-

SID Lieutenant Speirs has been transferred from Area-02 to Area-XYZ.
-

SID Lieutenant Speirs has been promoted to SID Captain on March 16, 2018.


-

Speirs has admitted to an

addiction to nicotine (cigarettes) after the events on June 9, 2018.



-

Manager Speirs retired on November 4, 2018.
[PHYSICAL INFORMATION]
@Nic
[HEIGHT]: (5',11'')
[WEIGHT]: 182 lbs.
[EYE COLOR]: Grey
[HAIR COLOR]: Black
[BODY BUILD]: Muscular, Mesomorph
[SKIN TONE]: Fair
[BLOOD TYPE]: B+
[DISTINGUISHING FEATURES]: Small scar on left eye lid, dimple on left cheek, Stubble beard
[PHYSICAL DISABILITIES]: N/A
[MENTAL INFORMATION]
[MENTAL DISABILITIES]: N/A
[ADDICTIONS]: Nicotine
[SEXUAL ORIENTATION]: Heterosexual
[LIKES]: Parachutes, Aircraft, 7.62mm full metal jacket rounds, Arizona Green Tea
[DISLIKES]:
Beggars, Politics, Cowardice, Bananas, People who talk too much
[RELATIONSHIPS]
[HATED]
The Chaos Insurgency - "I've dealt with terrorists before and I'll deal with them again."
[DISLIKED]
Doctor Jarvis - "I now see why so many people doubt this man's abilities. He has gotten too many people killed from his carelessness."

[?] Fergusson - "He does not impress me in the slightest. He comes off as an unprofessional and incompetent leader that stumbles himself through each task. I've worked with a few officers like him in Afghanistan. I truly worry for the state of his mobile task force sometimes."

[NEUTRAL]
Doctor Checks

[LIKED]
Doctor Peterson

SID Captain Joseph - "He is a captain, yet he does not seem all that wise to me. He does his job, listens to orders, and gives out orders well, that's about it."

[TRUSTED]
Director October - "When I witness him in action, he seems to always know what to do in dire situations. However, he has a certain strange aura about him that I can't quite express into words. I'm glad he's been inaugurated as the new director. I have a feeling we'll be able to accomplish a lot more."

Manager Corp - "Quite possibly the friendliest person in the facility. He runs the facility, even when he was the director."
Manager McGriffin - "I've only seen him around the facility a few times but I can already tell he was apart of some sort of security branch. He seems to love to jump into dangerous situations; I just hope he doesn't end up like Wei."

Head Engineer Klauset - "Cool, calm, collected, and a master at his trade. I'm glad to be working with him."

SID Supervisor Fubar - "His real surname is Richards, but everyone calls him Fubar for some reason. More importantly, when I need something done properly, I can rely on Fubar."

[FAMILY LOVED]
Maria Speirs - "Why would I not love my own mother?"
[LOVED]
Pfc. B. Ramirez - "He was killed in action during a raid on a Taliban stronghold. I'll never forget,
Benji.
"
Last edited: